Serving Individuals, Families, and Businesses, alike
Welcome to our website which is designed to provide you with resources to assist you with your financial planning process. Founder, David A. Williamson has been helping individuals and businesses with their financial decisions since 2009.
Critical to attaining one's goals is planning. As the old adage says, "hope is not a plan". Your long-range goals may include protection for your loved-ones, down payment for a home, planning for retirement, providing for a college education, or a wedding. Other goals may be to ensure your dignity of life, should you become unable to care for yourself, or leaving a legacy to your beneficiaries, or a favorite charity. A well thought-out financial strategy can help you attain your goals. But a plan doesn't happen by accident, nor is it a static effort. Over time, life situations and circumstances most likely will change, and your needs and goals will probably change, as well. So your plan should be reviewed and updated periodically. One very important note, if you are not planning for your future, no one is. There is good news; however, it is never too late to start.
Planning your financial future can seem foreboding, but, luckily, you do not have to do it alone. As a trained, financial professional, I will work with you to identify your financial goals and needs. Accounting for your risk sensitivity, potential tax code changes and your budget, I will present a financial plan which best helps to meet your goals. This may include life insurance in Sacramento, CA, and/or investments, such as mutual funds, variable and fixed annuities, for example.
Please use my Web site as a resource. Do not hesitate to contact me for additional information, or schedule a meeting. Thank you for your interest.
David A. Williamson is licensed to sell insurance through various independent insurance companies in California (CA Ins. Lic. 0G56679) and Florida.
Investment Advisor Representative. Cambridge Investment Research Advisors, Inc., a Registered Investment Advisor
Registered Representative. Securities offered through Cambridge Investment Research, Inc., a broker-dealer, member of FINRA/SIPC.
Cambridge and Foothills Regional Insurance & Financial Solutions are not affiliated.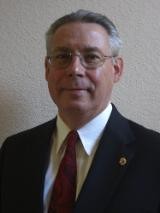 Discover why it might be worth waiting for a record of financial results before investing in an initial public offering.

See potentially expensive services Original Medicare doesn't cover and how Medicare Advantage, Medigap or private insurance might help.

An inverted yield curve can be an economic indicator along with other factors that contribute to an uncertain outlook for future growth.

Tax rates, interest rates, and inflation can all cut into the value of investment dollars. This article looks at real return on investments.