Serving Individuals, Families, and Businesses, alike

We're in the early stages of a retirement crisis in this country. The #1 concern of people approaching, or at retirement age is running out of money. The major reasons for this dilemma are people who have been "following the crowd" and, of course, procrastination. However, between now and then, we are all faced with numerous financial decisions.
Would it be of value to understand how to get the most out of your money?
My mission is to teach people how money works, and how to get the most cost-efficient use of their money As an independent, full-service, financial advisor, I help people and businesses with their financial planning, risk management, and decision processes.
Client objectives are often topics such as: retirement planning, security for their loved ones, education funding, traveling, philanthropy, and chronic care concerns to name a few. Business owners have additional concerns.
A well thought out plan can help with finding the most efficient ways to make major purchases, e.g., buying a car or a house, funding an education, supporting your lifestyle once you have stopped working for a living, and on and on.
So, do you have a current, written, financial plan in place?
Does it have a strategy to address your goals?
Does it address rising health care costs, and the real potential of higher taxes in the future?
Does it position you towards Zero Taxes in Retirement?
If you answered "no" or "I don't know" to any of those questions, or would like a 2nd opinion of your current plan, perhaps we should have a conversation sometime soon.
NOTE: Due to my securities licensing, I can not have testimonials on my materials.
.
Please use my Web site as a resource. Do not hesitate to contact me for additional information, or schedule a meeting. Thank you for your interest.
David A. Williamson is licensed to sell insurance through various independent insurance companies in California (CA Ins. Lic. 0G56679) and Idaho.
Investment Advisor Representative. Cambridge Investment Research Advisors, Inc., a Registered Investment Advisor
Registered Representative. Securities offered through Cambridge Investment Research, Inc., a broker-dealer, member of FINRA/SIPC.
Cambridge and Foothills Regional Insurance & Financial Solutions are not affiliated.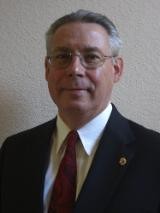 This article presents five steps that could help focus and enhance a retirement savings strategy in 2021.

The Consolidated Appropriations Act, 2021, included several provisions affecting financial aid and education. Learn more.

Passively managed index funds and actively managed funds can perform differently over different market cycles. Find out more about each.

As a consumer, have you noticed shortages? Here are some of the reasons behind supply-chain problems and how they might impact the economy.