Long-Term Care Insurance
LONG-TERM CARE INSURANCE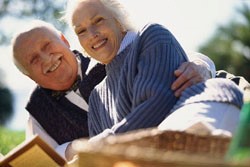 Long-Term Care Insurance is still a relatively new type of insurance product. Many people do not understand what long-term care insurance policies cover, how and when the policies pay benefits, and who should obtain coverage.
Due to the miracles of modern medicine, we are living longer lives than our ancestors. With that, comes an increasing possibility that our bodies become frail and may develop conditions that require chronic care services to help us get through the day.  Or you may need these types of services for recovery from a severe car accident, for example. 
This is NOT about medical coverage, this is about dealing with our possibly needing help with things like feeding ourselves, getting in and out of bed or a chair, etc., etc.. 
Question: who is going to pay for your needed services? 
Answer: YOU!
That care will either be provided by family members or paid service providers.  Today most of this type of care still comes from family members and friends.  Depending upon the amount and type of care required, the caregiver(s) may experience increased stress on themselves.  For your plan, a question will be who is going to provide you with this care?  A child?  A friend?  Are they agreeable to this plan?  What will be the "cost" to them for providing this care for you?  Some caregivers will develop chronic issues themselves. 
To learn more about Chronic Care issues and/or Long-Term Care Insurance, call me at (916) 358-5799.